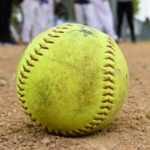 Please share this info far and wide!
Saturday, October 7 (weather permitting)
9am-11am
Victory Baptist Church
1777 Tate Lane, Mt. Juliet
9th-12th grade girls*
*There may be another tryout date posted for 7th and 8th grade girls, depending on attendance
THINGS TO KNOW:
We will not be part of a league this season, but plan have several scrimmages and participate in tournaments.
Please have all forms filled out and with you at tryouts.
If you have equipment, please bring it.  If not, some items will be available to use.
I am in need of parent volunteers for the tryouts and throughout the upcoming season. If interested, please email me at mckaybrian@charter.net.
Please be aware: there is no access to restrooms, so plan accordingly.
Please bring a water bottle.
Contact Brian McKay at 615-480-6162 or mckaybrian@charter.net with any questions.