Tennessee Heat Archery will be entering it's 6th year in 2019. The program began with 15-20 archers and we now have close to 40!
We always have a lot of interest so below you will find some quick facts about the program:
Heat Archery is for middle and high home school athletes (grades 6-12).
We operate under the NASP guidelines (National Archery in the Schools Program)
The coaches are NASP certified.
The season begins in January and continues through the end of March.
We generally practice once a week in Mount Juliet at The Fellowship Church Mt. Juliet.
We will participate in between 4-6 tournaments around the mid state area. The tournaments are normally on Saturdays.
We will participate in the NASP State Tournament at the end of March.
No experience is necessary. Every one will learn to shoot and proper bow technique.
The cost ranges between $150-$250 depending on what equipment we need to purchase for the year.
We provide all bows and arrows although many of our archers have their own bow.
We can have up to 40 archers on the team, but we only have availability for 10-15 new archers each year as seniors roll off. We've never had a problem allowing everyone to participate but if there is a numbers issue, we would have to start with the oldest participating and work down through the age groups.
Read: 10 Reasons to Teach Your Kids Archery
If you are interested, please use the signup form below. We will begin sending out information to interested families in November. If you have not received a notice by the first of December please contact our archery coaches on the contact page.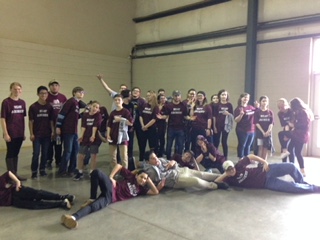 Archery Resources
If you have other resources and places you'd like to share, please let us know through our contact form.