The Tennessee Heat Girls Basketball Program is part of the Mid-South Homeschool Athletic Conference (MHAC). Our mission is to develop young women of excellence who glorify God through success both in basketball and in life.  We work hard to develop our girls individually and as a team to reach their maximum potential in a safe environment cultivated by a culture of JOY (Jesus first, Others second, You last).  Our players are respectful, courageous, hardworking, and kind.  We are not just a team but a family.  
Our motto has been and will continue to be, "Our story for His glory.  Our program consists of homeschooled athletes ages 10 – 18, including Junior Middle School, Middle School, and Varsity teams.   To read more specifics about our team, click the link to the right "Get to know more about our Heat Girls Basketball Team."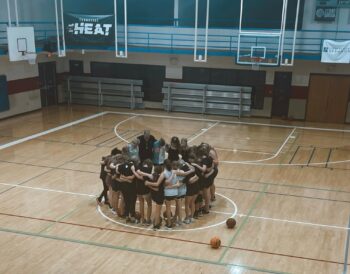 TN heat girls middle school and varsity schedules
Contact Coach Bryce Fox for more information: (615) 289-7174
Recent Announcements: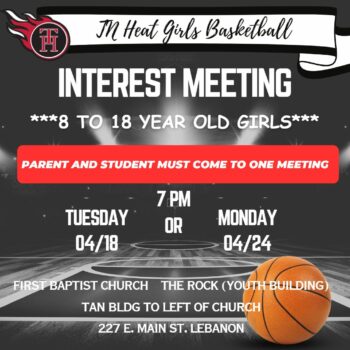 🏀 It's that time again! We will have our first INTEREST meeting TONIGHT! for any girls INTERESTED in playing basketball this next season. There is one NEXT Monday too, April 24!
👉Who:  Girls ages 8 – 18 years of age (who have not graduated from high school) who are interested in playing competitive basketball. 
👉What: Two Interest Meetings – (One parent & student MUST attend one meeting)
👉When: Tuesday April 18th at 7 p.m. OR Monday April 24th at 7 p.m.
👉Where: at The Youth Building, The Rock (tan building with rust awnings to the left of the church) at First Baptist Church (227 E Main St., Lebanon).
Can't wait to see you there!!🏀