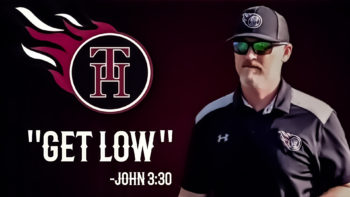 Team,
Please take a few minutes and check out the completed Game and Practice schedules posted on our website. Spring Practice is tentatively scheduled for June at Charlie Daniels Park.
There is no cost for Spring Practice. This is a time to learn, train and evaluate your interest in participating in the 2020 season. All you need for practice is shorts, t-shirt, running shoes and cleats. Spread the word and invite all homeschool boys grades 8-12 to check out Heat Football. Fees for the 2020 season will remain the same, $650 for new players and $600 for returning players, which will include both game jerseys and all equipment (cleats and a mouth piece are the only additional expenses you will have to incur). Player fees are due on July 13, 2020, payable to Heat Football.
In addition to the Player Fee, we are planning to attend the NACA 8 Man Football Championship in Dayton, TN.  The cost of this event is $200.00 per player, which will include food and lodging for 3 days.  This additional fee will be due on September 15, 2020.
I have finalized the practice schedule for the whole season so that each family can plan and fairly evaluate their ability to commit to the 2020 season.  All equipment is provided for that cost except for cleats.
PLEASE DO NOT SCHEDULE VACATIONS OR OTHER ACTIVITIES DURING WEEKS OF CONFERENCE GAMES.
We will need all hands on deck for these important games to have a shot at the playoffs.  If you have any questions or concerns, please give me a call at 615-414-6010.
Blessings,
Coach Scott